Top Five Yachts to Charter This Summer
The season has already begun, and we offer five exciting yachts to charter in the summer of 2022. 
Ahpo
Lürssen
115.1m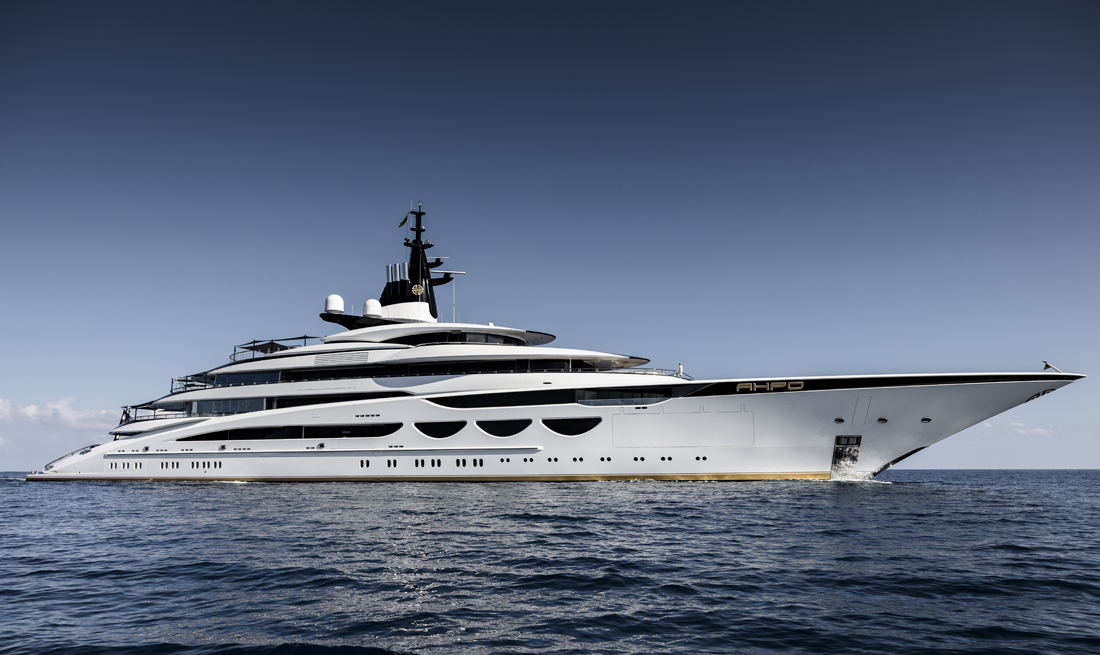 Ahpo was launched by Lürssen shipyard in June 2021. She features the exterior and interior by the renowned Italian studio Nuvolari Lenard. Ahpo is equipped with state-of-the art technology and engineering systems. For instance, a heat recovery system in the generators heats the water for the pool, leading to reduced electrical power and emissions, while dynamic positioning enables electronic anchoring in sensitive and remote areas, protecting the seabed and allowing for safe mooring regardless of water depth. Ahpo features accommodations for 14 guests in seven cabins. Her features include a spa with a hot tub and relaxation area, a gym and an elegant lounge with a piano and drinks bar. 
Ahpo will join Moran Yacht & Ship charter fleet and be available for select charters in 2022.
Lady S 
Feadship
93m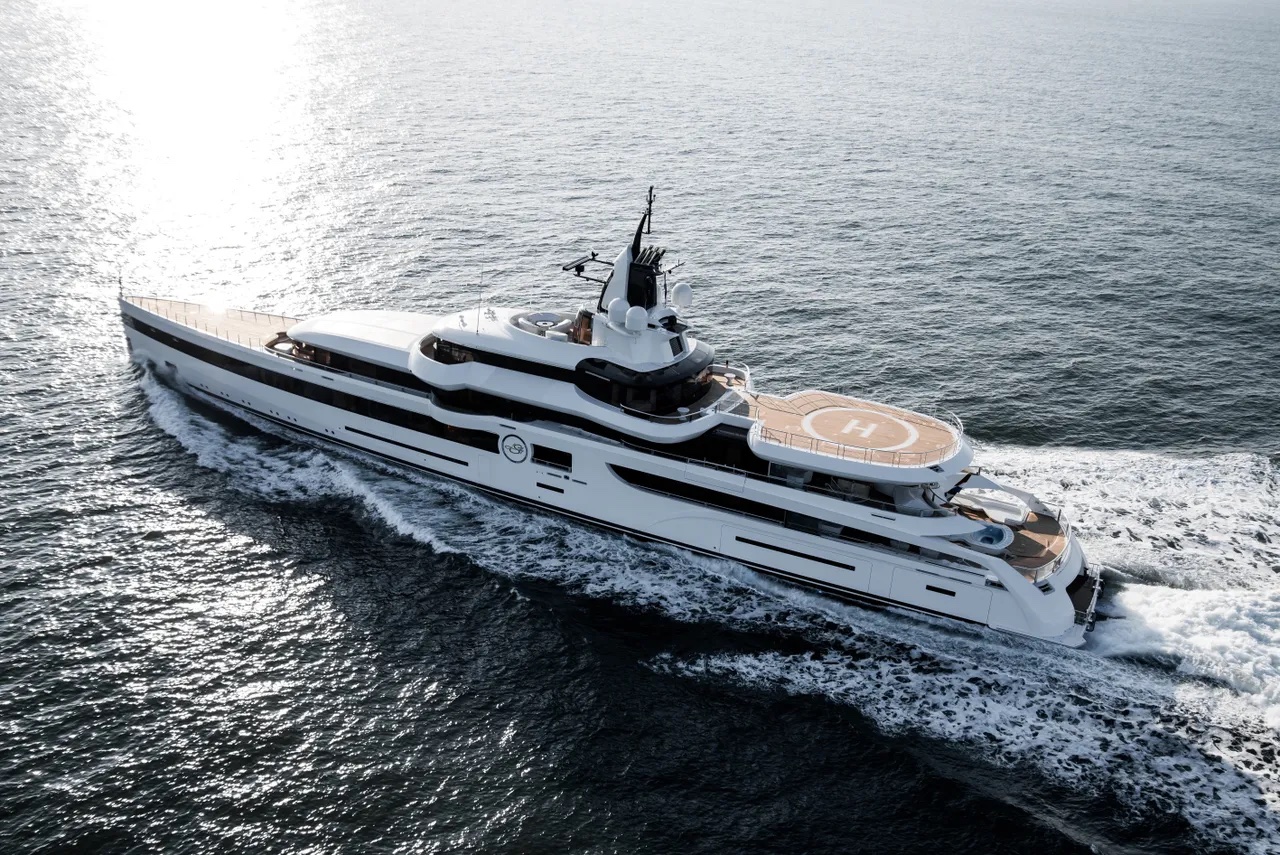 The 93m Lady S was launched by Feadship in 2019 and features exteriors and interiors developed by UK designers Michael Leach and Reymond Langton accordingly. Her facilities include an IMAX Dolby cinema, the fully-certified helipad, the chic beach club with hammam and plunge pool, which sits beneath the large glass-bottomed swimming pool, and the nightclub. Lady S can accommodate 12 guests across seven cabins, including a master suite, two VIP staterooms, two doubles and two twins. Guests can enjoy the fabulous views through large windows or make the most of the fold-out balconies. She has a lot to offer to the sports fans, for example, she has a basketball court on deck, a golf tee and a large gym with panoramic views. 
Lade S is available for charter with Edmiston with the price starting from EUR1,470,000 per week. 
Victorious
Akyacht
85m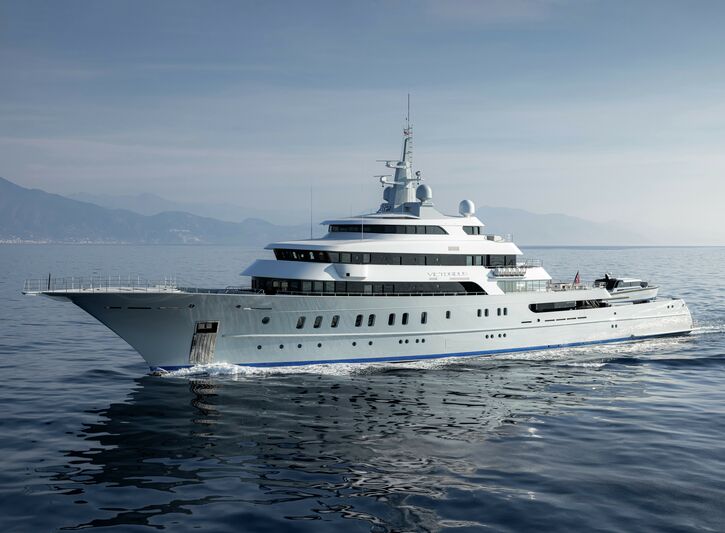 The 85m Victorious is an explorer yacht with an interesting story behind. She has a steel hull and an aluminum superstructure built to Lloyd's classification and MCA LY2 compliance. She was delivered by Turkish shipyard Akyacht in summer 2021, and won the category 'Motor Yacht Over 80 Metres' at The International Yacht & Aviation Awards 2022. Her exterior was made by Michael Leach Design, while the interior was penned by H2 Yacht Design. She features a cinema, a top deck's "gentlemen's club" cigar room with a working fireplace and wine bar, a 200 sq. m beach club and wellness center with a large pool, two lounge and bar areas, sea terraces port and starboard, dedicated gym, massage and treatment room, hammam and beauty salon. Victorious can accommodate 24 guests on board, including an owner's suite with private hot tub and sunpads on the aft terrace. She has a stowage collection of water toys. Twin 1,475hp Caterpillar diesel engines give her a top speed of 16 knots, a cruising speed of 12.5 knots and an explorer yacht range of 13,000 nautical miles. 
The explorer is available for charter with Burgess from EUR 800,000 per week.
Kenshō
Admiral
75.2m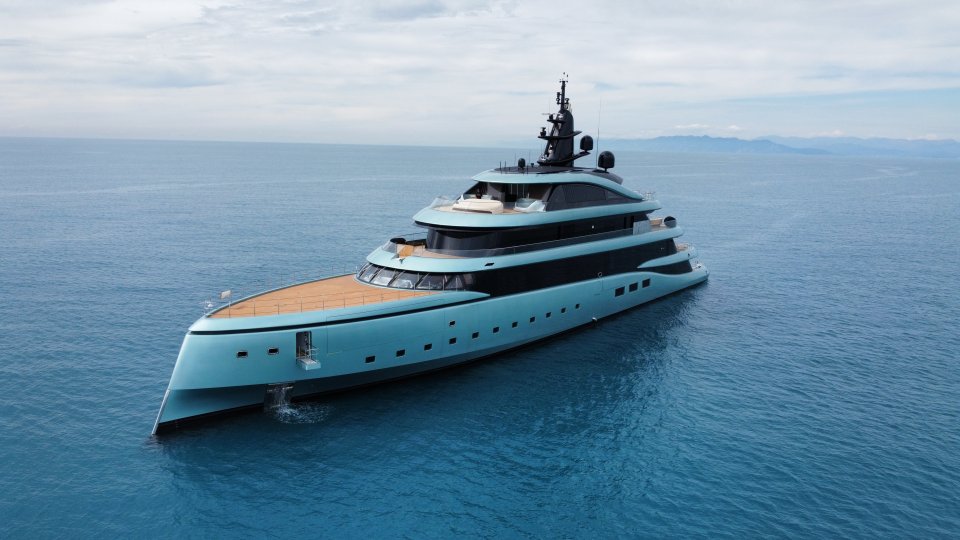 The 75m Kenshō was launched by Admiral, The Italian Sea Group brand, in November 2021. The steel and aluminum yacht has been designed by Azure Yacht Design & Naval Architecture in collaboration with archineers.berlin. Her interior, which is made by Agence Jouin Manku, is inspired by nature, noble materials are artfully transformed into forms that are rounded and organic. "Kenshō integrates the best ideas of both residential and yacht design to create a new quality of living at sea," says her experienced owner. The yacht can accommodate 16 guests in eight cabins, including a full 13m beam master's suite. Kenshō features a spectacular sundeck with a glass-fronted hot tub and cocktail bar, a swimming deck with direct access to the sea with a six meter pool. She has a maximum speed of 15.4 knots and a cruising speed of 13.6 knots. The yacht has a range of 4,350 nautical miles. 
Kenshō will be available for charter with Y.CO from August 2022. The price starts from €850,000 per week.
Top Five II
Hakvoort
61m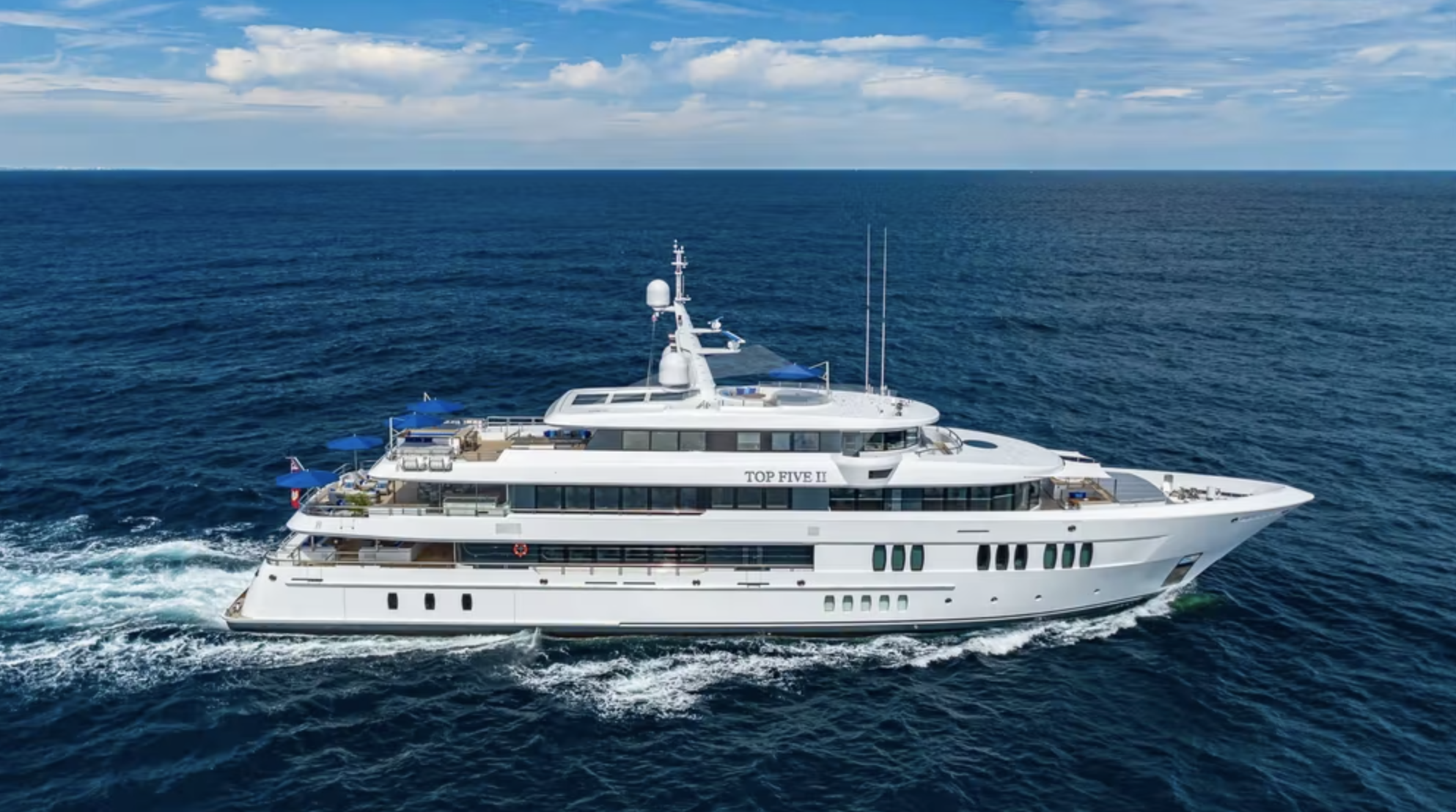 The 61m superyacht Top Five II was launched by Hakvoort in the Netherlands in the spring 2021. She features both exterior and interior design by Sinot Yacht Design. Top Five II can accommodate up to 12 guests across six cabins, including an impressive full-beam suite taking the spotlight on the designated owner's deck. The owner's suite is flooded with light from large windows and a skylight and features a private dining area and hot tub on the foredeck. Her features include a cinema room, an upper deck swimming pool and a firepit on the sun deck. She also has a large tender and an impressive amount of water toys. 
Top Five II is available for charter with Worth Avenue from USD500,000 per week.
Credits: Admiral; Burgess; Feadship, Nuvolari Lenard; Unsplash; Worth Avenue